A Year For Young Bluegrass Performers At The 2018 Northern California Bluegrass Awards In Redwood City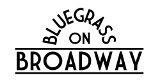 Although more experienced musicians won their share of honors at the 2018 Northern California Bluegrass Awards, young bluegrass performers had their year at the Saturday, January 27 ceremony in Redwood City. The 11th annual program was presented by the Northern California Bluegrass Society.
The hot young band AJ Lee & Blue Summit (Santa Cruz) was named Best Bluegrass Band. Band members took home individual honors in the female vocalist and mandolin categories (AJ Lee, Santa Cruz), and in the guitar category (Sullivan Tuttle, Palo Alto).
Meanwhile Stockton's Snap Jackson won Best Male Vocalist and tied with Jesse Personeni (Fiddletown) as the top banjo players. The two are in young bands — Snap Jackson & The Knock On Wood Players and The Blue J's.
Meanwhile longtime favorites Lee Anne Welch (fiddle, Saratoga), Jim Mintun (Dobro, Santa Cruz), and Paul Knight (bass, Marshall) were repeat winners on their instruments.
Lifetime Achievement honors went to five festival organizers who have brought top events to the Northern California area over many years. Mitch Third was honored for his extraordinary service as operations manager of the Strawberry Music Festivals, especially during a crisis period in which the festival lost its longtime home in a devastating fire. He is also a songwriter & performer. Fred Morris was honored for his pioneering work in creating indoor hotel-based bluegrass festivals in the Bay Area during the early 1990s, and also for other promotional, publishing, and retail service to the national bluegrass community.
Eric Burman founded both the Northern California Bluegrass Society's Good Old Fashioned Bluegrass Festival (now in its 25th year) and the Brookdale Bluegrass Festival, affiliated with NCBS and held several times a year since 1998 in the Santa Cruz Mountains. He is also a past president of the Society and a bandleader and songwriter. Larry & Sondra Baker were honored for their high quality, entertaining bluegrass festivals held in California & Arizona. Northern California fans fondly remember the Bluegrassin' In The Foothills gathering held in Plymouth that sadly ended with the couple's recent retirement. They continue to produce the Bluegrass On The Beach Festival in Lake Havasu, AZ.
The Northern California Bluegrass Awards are presented by NCBS as part of the Bluegrass On Broadway Festival in Redwood City. The festival is supported by the Redwood City Civic Cultural Commission and by other Redwood City-area businesses, agencies, and individuals. NCBS would like to thank these partners for their support of bluegrass music in Redwood City.
Winners — 2018 Northern California Bluegrass Awards
Band — AJ Lee & Blue Summit, Santa Cruz
Male Vocalist — Snap Jackson, Stockton
Female Vocalist — A. J. Lee, Santa Cruz
Guitar — Sullivan Tuttle, Palo Alto
Mandolin — A. J. Lee, Santa Cruz
Banjo — Jesse Personeni, Fiddletown & Snap Jackson, Stockton
Fiddle — Lee Anne Welch, Saratoga
Dobro — Jim Mintun, Santa Cruz
Bass — Paul Knight, Marshall
Lifetime Achievement Awards — Larry & Sondra Baker, Eric Burman, Fred Morris, & Mitch Third