At Brookdale & Good Old Fashioned Festivals, Historical Fun Comes Along With The Bluegrass Music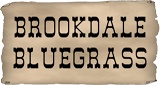 At the March 9-11, 2018 Brookdale Bluegrass Festival and at the August 9-12, 2018 Good Old Fashioned Bluegrass Festival, the bluegrass music will come with some historical fun.
Both gatherings will be held at the San Benito County Historical Park in Tres Pinos (7 miles south of Hollister).
Our hosts are the members of the San Benito County Historical Society. Over a half-century, these folks have collected and rebuilt original buildings from around the county to create a circa-1880s village — the perfect complement to our handmade music.
The village will be open for fans to enjoy throughout both festivals. Enjoy!