Great Musical Line-Up For FREE Saturday Northern California Bluegrass Awards Show & Concert In Redwood City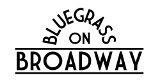 The FREE Northern California Bluegrass Awards Show & Concert, set for this Saturday, January 28, 2017 at the Veterans Memorial Senior Center Theatre, 1455 Madison Avenue, Redwood City, will have a great line-up of bluegrass talent.
The program will begin at 10:00am with a screening of The Waltz To Westphalia, a film by Joe Weed, who will be honored with a Lifetime Achievement Award later in the day.
Live music will begin at 11:00am with a performance by the San Francisco-based band 35 Years Of Trouble, followed by The Wildcat Mountain Ramblers from Los Gatos, The Blue Js from Vacaville, and Bean Creek from Santa Cruz.
The awards show will take place from 3:00-5:00pm with additional short performances by Bill Hunter (Aromas), Jack Tuttle (Palo Alto), and by the four bands that played earlier in the day.
The Lifetime Achievement Honorees are: Paul Knight, David Nielsen, Mike Russell, & Joe Weed, all outstanding sound technicians who have made numerous other contributions to the Northern California bluegrass community.
There will be two shows on Saturday evening. From 6:00-8:00pm, 27strings will entertain at the Gourmet Haus Staudt, 2615 Broadway, and The Edgewood Mountain Boys will hold forth at the Freewheel Brewing Company, 3736 Florence Street, from 8:00-10:00pm.
The will make a great Saturday of FREE bluegrass music in Redwood City.
The Saturday program is part of the FREE weekend-long 10th Annual Northern California Bluegrass Society Bluegrass On Broadway Festival in Redwood City, which is supported in part by a grant from the Redwood City Civic Cultural Commission.
Full January 27, 28 & 30 BOB Festival Schedule
Complete List Of Awards Finalists