Northern California Bluegrass Awards Nominations Now Accepted & Due By October 21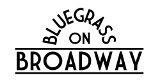 Nominations for the 11th Annual Northern California Bluegrass Awards are due from NCBS Members by October 21, 2017.
Nominations honoring Northern California's primarily non-touring bluegrass bands & musicians are being accepted in 9 categories: Band, Male Vocalist, Female Vocalist, Guitar, Mandolin, Banjo, Fiddle, Dobro, and Bass. Paper nomination forms will be available at the NCBS Information Booth at fall events and e-mail nominations can be sent to (Michael Hall) hallmw (at) gmail (dot) com. Each member may nominate up to 3 in each category.
NCBS members will receive two rounds of ballots over the winter. The awards ceremony will be held on January 27, 2018 as part of the FREE NCBS Bluegrass On Broadway Festival in Redwood City.
The awards show and January 26-28 festival are supported by a base grant from the Redwood City Civic Cultural Commission and by other Redwood City-area businesses, agencies, and organizations.